Unreached People Group Ministry (UPG)
Our unreached people group ministry is specifically focused on building bridges for the Gospel into the 52 unreached people groups of New York City. On your UPG ministry team you will:
live among a specific unreached people group

develop and execute a plan to reach your UPG

practice cross-cultural evangelism while focusing on abundant gospel sowing 

start a Discovery Bible Study or use T4T to reproduce disciples within your UPG
Currently, workers with International Project and participants in our missionary training program, EQUIP, are reaching out to unreached people groups all over New York City. Check out what we're up to below!
about joining our UPG Ministry
Apply to be a part of the International Project Team
Unreached People Groups
West African Outreach
There are tens of thousands of West Africans in New York City. Many have come to America to work and send money home to family in Africa. They live in tightly knit, religious (primarily Muslim) communities in Manhattan & the Bronx. We have team members ministering among these communities.
Senegalese M
uslims 
Teaching English groups, engaging in spiritual conversations at mosques, and leading  individuals and families through oral Discovery Bible Studies.
Arab Outreach – 1 Team
New York City has a growing population of North Africans and Arabs. This area of the world, with the exception of Egypt, is 99% Muslim. We have one team reaching out to several Arab communities in New York City.
Morocc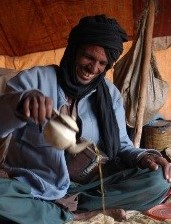 an Muslims
Join a new team, pioneering a work among the Moroccan Arab diaspora in NYC.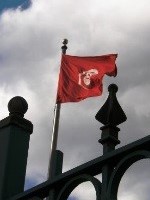 Tunisian Muslims
Join a new team, pioneering a work among the Tunisian Arab diaspora in NYC.
South Asian Outreach
There are hundreds of thousands of South Asians living and working in Metro New York. Hailing from countries such as India, Pakistan, Bangladesh, Nepal, Bhutan, Myanmar, and Sri Lanka, South Asians are hardworking, industrious people who often own their own businesses here in America. There are a variety of religions represented within this South Asian community, including Islam, Buddhism, and Hinduism. We have several team members reaching out to various South Asian people groups in Queens and the Bronx. Read about some of the outreach going on below.
Bengali Muslims
Individual Bible study and discipleship with local Muslim men, teaching Bengali kids Bible stories on a weekly basis, and reaching out to Muslim women and their families through afterschool help and tutoring.
Pakis
tani Muslims
Bible storying with women at their places of work as well as individual Bible study and discipleship of local men.
Albanian Muslim Outreach
New York City has an established population of Albanian Muslims. We would like to see the gospel spread rapidly and widely through this unreached people group!
about joining our UPG Ministry