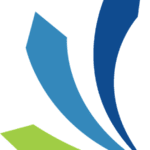 Website International Project
International Project exists to initiate church-planting movements through unreached people groups living outside their homelands.
Title: Operations Manager
Position: Full time, partially support based
Location: New York City, NY
Purpose: To oversee the finance, human resources, communications, and IT departments.
Professional Relationships: The Operations Manager will serve under the Operations Director.
Summary: Are you passionate about initiating church planting movements? Do you thrive in leadership and administration? If so, then we have a place for you! The Operations Manager forms a crucial role in the success of the ministry, through enhancing clear communications across the organization and building a strong infrastructure that will allow International Project to grow dynamically in the coming years.
Responsibilities:
Finance
Oversee bookkeeper and ensure proper protocol is followed.

Manage all grants and participate in grant applications and reporting.

Coordinate with Treasurer for periodic review of books and any other audits or financial reports that are required.

Manage payroll and proper payment and filings of taxes and other liabilities.

Creating and maintaining department and overall budget process for the organization each year.
Human Resources
Maintain all employee and partner files, in accordance with all applicable laws and best practices.

Ensure International Project policies and procedures for employees, team members, partners, and volunteers follows proper protocol and best practices.

Prepare all position descriptions and provide to communications and mobilization departments for advertising.

Cultivate an encouraging culture by developing relationships of trust with missionaries.

Provide care and/or referrals to qualified member care services to the IP staff.

Manage all pre-field coaching and processes after acceptance.

Design and implement a support raising coaching program.

Produce reports and briefs when needed regarding team

Ensure effective systems to track progress.
General Operations
Ensure ongoing local programmatic excellence, rigorous program evaluation, and consistent quality of finance, human resources, communications, IT; recommend timelines and resources needed to achieve the strategic goals.

Implement effective systems to track progress, so as to measure successes that can be effectively communicated to the board, donors, and other constituents.

Develop a yearly operational plan for approval by the Board.

Deepen and refine all aspects of communications with the goal of creating a stronger brand.

Manage IT strategies, needs, and contract with outside workers when necessary.

Produce reports, presentations, and briefs for all areas of the organization.
Qualifications:
Bachelor's Degree in related field, preferred.

Church or missions experience, preferred

Management and leadership experience, required

Strong communications skills

Proficient in Microsoft Office Suite, and familiar with Quickbooks and web-based communications

Ability to raise partial personal support as well as manage operations budget

Uphold a close and growing relationship with Jesus Christ

Ability to think strategically and lead other leaders with vision and diplomacy

Must participate in The Bridge Network of house churches.

Must agree with International Project's Philosophy of Ministry.