Diaspora Ministry
Many of the remaining unreached people groups in the 10/40 window have little to no foreign missionaries due to limited access in these countries. As some doors have closed for foreign missionaries to physically enter these areas, God has opened the door to these unreached peoples groups by bringing them to major international cities where they have a higher probability of hearing the Gospel of Jesus Christ than in their own countries.
These groups of people who have migrated from their homeland and are living in a foreign culture are called Diaspora peoples.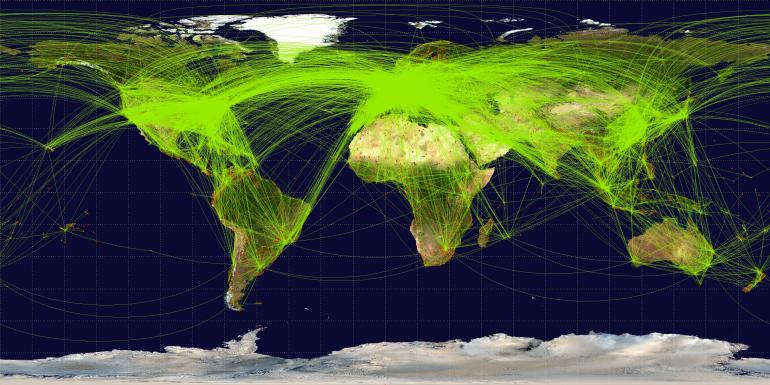 Diaspora peoples are incredibly strategic to reach for many reasons, including:
The major change in their environment turns their worldview upside down, leaving them more open to the Gospel than they would have been if they stayed home.
They are often highly connected to their families and friends back home.  Evidence of this is in the many money transfer businesses, shipping businesses, and frequent conversational references to Skyping with family and friends.
They are often highly educated and relatively wealthy, so they are very influential within their communities.
They travel back home frequently to visit friends and family.
When Diaspora people hear and receive the Gospel here in New York City, they have a high likelihood to both share it with their new communities here in New York City and with their families and friends back home! 
Our vision for reaching Diaspora people in New York City is that they would:
reach their friends and family here in New York City
reach other unreached peoples of New York City
become missionaries to their people back home
become missionaries to other people around the world.
Join us in reaching Diaspora Unreached People Groups!
We believe that the increase of diaspora communities has given us a God ordained opportunity to reach unreached people groups that, for political and other various reasons, are far more difficult to reach in their homelands. We believe reaching diaspora unreached people groups is incredibly strategic and we praise God for His movement in the nations to bring these people to us.
Equip is focused on reaching the 52 UPGs here in New York City as training for reaching them anywhere in the world!

Learn more about EQUIP