Unengaged, Unreached People Groups (UUPG)
If all of the people groups in the world had an equal distribution of evangelical churches, there would be nearly a thousand churches for each people group. Yet a quarter of the people groups in the world have no church or active missionary presence. These people are Unengaged, Unreached People Groups (UUPG). Though much progress has been made in planting evangelical churches among UPGs, there is still a need to focus on people groups without any access to the gospel.
Why is there such a strong emphasis on People Groups?
By taking a closer look at the Great Commission (Matthew 28:19-20), Jesus commands us to "Go and make disciples of all nations…" Jesus was not referring to our modern political nations, but the translation in Greek indicates "ethnic groups". He uses the same language in Matthew 24:14, "And this gospel of the kingdom will be proclaimed throughout the whole world as a testimony to all nations, and then the end will come." Jesus desires all people groups to come into the Kingdom of God (Rev 5:9b), and we are his ambassadors, commissioned by Christ to go into the whole world to proclaim the good news.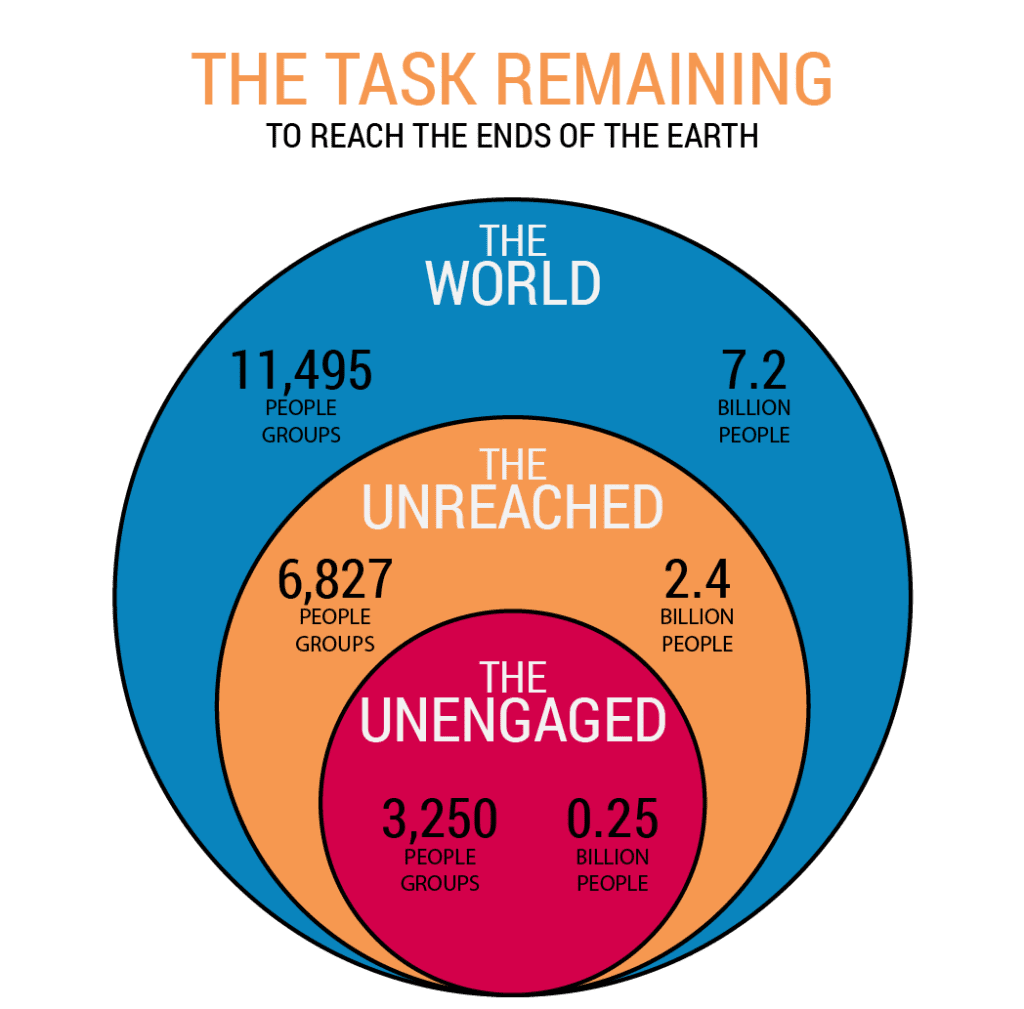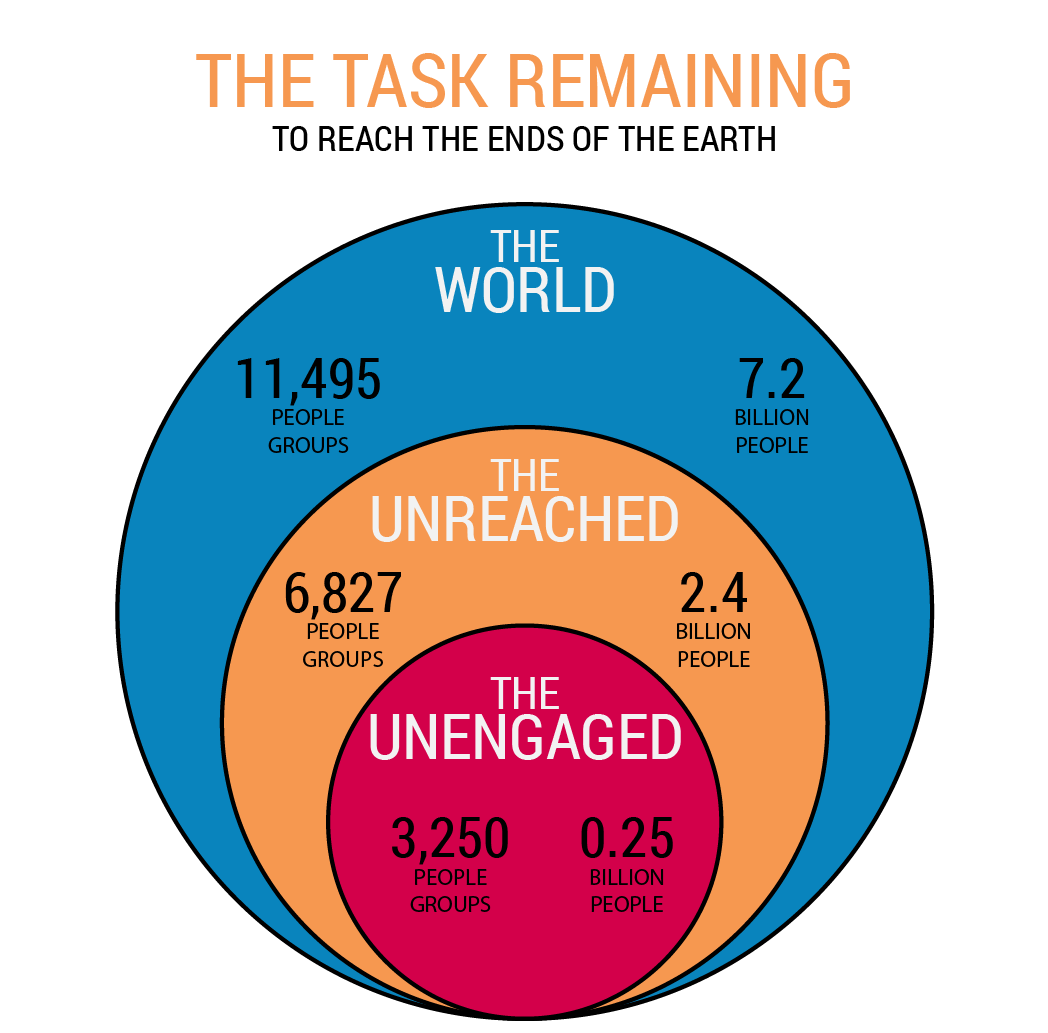 What are Unengaged & Unreached People Groups?
There are several definitions and criteria for UUPG, but they all indicate an ethnic group that does not have a viable, reproducing, evangelical Christian church planting strategy. According to www.peoplegroups.org, the definition for Unengaged, Unreached People Groups is:
"Unreached people groups are unengaged (UUPG) when there is no church planting strategy, consistent with evangelical faith and practice under way. Gathering believers and planting churches are the keys to establishing an effective and multiplying presence among these people groups."
Join Us in Finishing the Task!
NYC is a highly strategic international city with 52 unreached people groups and several of the people groups are considered unengaged. Our pursuit is to see every UUPG and UPG reached in New York City with an effective church planting strategy that is capable to expand beyond the city to reach the world. Would you consider joining one of our Long Term Teams or joining us for a 10-month training program in Church Planting amongst UPGs?
Equip is focused on reaching the 52 UPGs here in New York City as training for reaching them anywhere in the world!
Learn more about Equip
Definitions (taken from peoplegroups.org):
What is a People Group?
An ethno-linguistic group with a common self-identity that is shared by the various members. For strategic purposes it is the largest group within which the Gospel can spread without encountering barriers of understanding or acceptance.
Why are they called Unreached People Groups?
A people group is considered unreached (UPG) when there is no indigenous community of believing Christians able to engage this people group with church planting. Technically speaking, the percentage of evangelical Christians in this people group is less than 2 percent.
Resources
Winter, Ralph and Koch, Bruce. "Finishing the Task, The Unreached People Groups Challenge". International Journal of Frontier Missions. 19:4 2002