With so many people groups throughout the city, authentic flavors abound from around the world for the adventurous foodie. If you are coming for one of International Project's short-term Seed Weeks or have a day off during Equip training, check out some of these awesome meals coming from restaurants unique to New York City:    
MORNING MEALS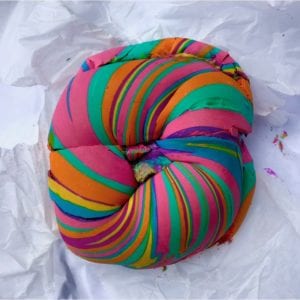 The Bagel Store
754 Metropolitan Ave, Brooklyn, NY 11211
Start your day off right with the world-renowned original rainbow bagel. Not only is it a classic breakfast, it will easily brighten up your Instagram page. You can add any of their flavored cream cheeses, including the original rainbow, cookies and cream, and cannoli.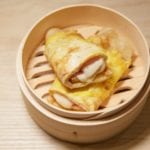 Zai Lai
1000 Subterranean 8th Avenue, New York, NY 10019
Start your day at this small restaurant serving up delicious homestyle Taiwanese food. You can get lunch and dinner here also, but man, a Taiwanese take on breakfast is something you don't want to pass up.
144 2nd Ave, New York, NY 10003
Just around the corner from S'mac, you will find this beautiful Ukrainian restaurant. Their specialty includes savory and sweet pierogies, like the classic potato or their blueberry creation, but they also serve breakfast 24 hours a day. If you like Oceans 8, maybe you will sit at the same table as Sandra Bullock and Cate Blanchett. The fun in New York City never ends.
DELECTABLE DISHES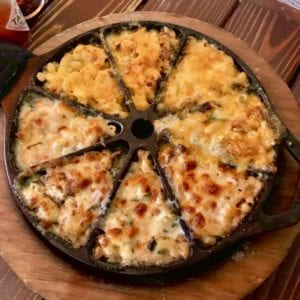 S'mac
197 1st Avenue, New York, NY 10003
Head out to the East Village to revisit your favorite childhood meal. This gourmet eatery specializes in creative variations of mac 'n' cheese, offering over a dozen flavors, from cheeseburger to Cajun. Bring a few friends to try their sampler and determine your favorite.
This small chain of Latin food spreads across Queens. They have an overwhelming number of choices in wheat and corn empanadas, including classic Hispanic and American flavors. They also have several sweet ones, making this place a good choice for a meal or for an afternoon snack.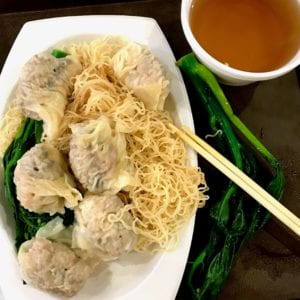 New World Mall
136-20 Roosevelt Ave, Queens, NY 11354
A strong Chinese community thrives in the heart of Flushing, Queens, making this a great area to find authentic Asian food. The food court has numerous variations of dumplings and bubble tea. Bring a few friends and do it family-style to try a little bit of everything.
SWEET TREATS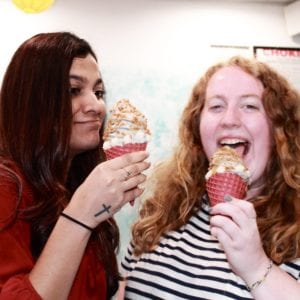 B, 85 Allen St, New York, NY 10002
After dinner, mosey around Chinatown and stop by for a wonderful variety of colorful Asian flavors, including matcha, black sesame and taro. They have numerous toppings and drizzles as well as strawberry and chocolate cones.
Food Gallery 32, 11 West 32nd Street, New York, NY 10001
Across from the Empire State building stands this gem. True to its name, they have homemade churros to add to any soft-serve ice cream. You can also add a topping, such as fruity pebbles or almonds. If you cannot make it to their store, keep an eye out for their truck in Times Square.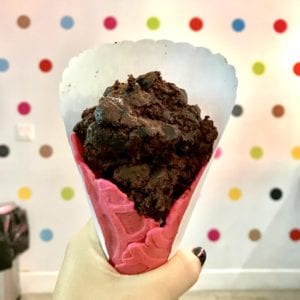 550 LaGuardia Pl, New York, NY 10012
This unique shop hits the spot for anyone with a major sweet tooth. With flavors such as birthday cake and brownie batter, there's a little something for everyone. They serve their scoops of cookie dough in flavored cones as well.
Ready To Share Your Faith?
Join us for Seed Week, a week of cross-cultural evangelism training and ministry opportunities among unreached people groups in New York City.