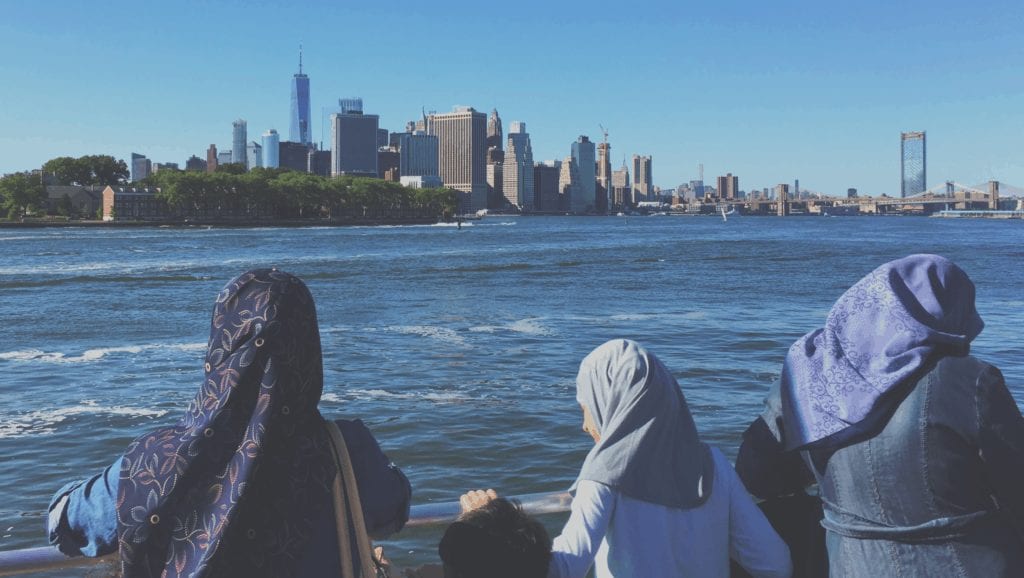 We're Hiring an Operations Manager
At International Project our organizational success depends on the efficiency of our organizational processes. To help maintain and improve our efficiency, we're seeking an experienced Operations Manager to oversee daily activities. We are looking for a candidate with a passion for missions as well as a sharp business mind and proven success managing multiple departments toward maximum productivity. An ideal candidate would also be highly skilled in human resources, finance, and IT management. The ultimate responsibility of this position is to increase our operational efficiency in accomplishing our mission.
Position: Full time/ Salaried
Location: New York City, NY (Must be in the office, no work from home option)
Professional Relationships: The Operations Manager will serve under the Chief Operating Officer.
Objectives of this Role
Maintain clear communication with management, staff, and vendors to ensure proper understanding and alignment of organizations goals.
Develop, implement, and maintain quality assurance protocols to ensure that the highest standards are kept.
Grow the efficiency of existing organizational processes and procedures to optimize the organization's internal capacity.
Actively pursue strategic plans to meet operational objectives 
Ensure operational activities remain on time and within a defined budget to responsibly meet organization's goals.
Daily and Monthly Responsibilities
Note: While the Operations Manager position will not include all of the following tasks, the position may include any of the following tasks directed by the COO.
Finance
Create and maintain the department and overall budget process for the organization each year.
Manage payroll and proper payment, filings of taxes and other liabilities
Collaborate with Development Manager in grant applications and reporting
Human Resources
Maintain all employee and partner files, in accordance with all applicable laws and best practices
Ensure International Project policies and procedures for employees, team members, partners and volunteers follows proper protocol and best practices
Prepare all position descriptions and provide to communications and mobilization departments for advertising
Cultivate an encouraging culture by developing relationships of trust with missionaries
Provide care and/or referrals to qualified member care services to the IP staff
Manage all pre-field coaching and processes after acceptance
Manage support raising coaching program
Produce reports and briefs when needed regarding team
 General Operations
Ensure ongoing local programmatic excellence, rigorous program evaluation, consistent quality of finance, human resources, communications and IT; recommend timelines and resources needed to achieve the strategic goals
Implement effective systems to track progress, so as to measure successes that can be effectively communicated to the board, donors and other constituents
Develop a yearly operational plan for approval by the Board
Deepen and refine all aspects of communications with the goal of creating a stronger brand
Manage IT strategies, needs and contract with outside workers when necessary
Produce reports, presentations and briefs for all areas of the organization
Skills and Qualifications
Ability to think strategically and lead other leaders with vision and diplomacy
Bachelor's degree in operations management, business administration, or related field, preferred
2+ years' proven experience in an operations management position
Strong budget development and oversight skills
Experience in conflict management and business negotiation processes
Knowledge of general business software and aptitude to learn new applications; proficiency in Microsoft Office (Word, Excel, Outlook)
Church or missions experience, preferred
Strong communications skills
Ability to manage operational budgets
Experience in financial and accounting reporting
Uphold a close and growing relationship with Jesus Christ
Must agree with International Project's Philosophy of Ministry and Statement of Faith
International Project is a missions organization that trains and sustains missionary teams that disciple diaspora communities in global cities. Through offering short, mid, and long-term opportunities for Jesus-followers to get involved, we can see a church-planting movement beginning and spreading to the world. Watch the short video above to learn a little more about us.
[International Project] combines two important facets of ministry into one program. First, they have vibrant outreach to the diaspora communities in the US. Second, for workers who participate in the training program, it provides a unique opportunity to work cross-culturall before deploying overseas or within the US. I wholeheartedly recommend this ministry."
International Project will train you in the best practices of church planting then immediately give you the most ethnically diverse sandbox in the world to try them out in. You will be stretched and you will grow."
"We value the clear strategy [of International Project] to reach the unreached of NYC, through reproducable methods, while being driven by a passion for God's glory. As a result, our people come back from the Seed Weeks equipped and enthused to more boldly live out and speak the gopsel in their own communities."