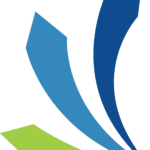 Website IntlProject International Project
International Project exists to initiate church-planting movements through unreached people groups living outside their homeland.
Title: Advancement Director
Purpose: To promote International Project's exponential growth by establishing and directing an effective fund and partner-development structure.
Professional Relationships: Reports to the President.
Summary: We are looking for someone who is passionate about planting churches cross-culturally and forming strong partnerships to achieve that vision; Someone who would love to build lasting foundations to propel the Gospel forward among the unreached; Someone who is a skilled communicator and innovative thinker who can use their skills to increase fund and partner-development; If this sounds like you, we would love to have you on our team!
Responsibilities:
Identify, cultivate, pursue and retain major donor and contributor support
Assist the President in maintaining strong relationships with current foundations, major, and individual givers
Create and implement strategic efforts to secure new and untapped resources
Draft annual and special appeals to build individual giving base
Maintain updated mailing lists, donor lists and donor profiles
Analyze fundraising data and prepare reports as needed
Coordinate with the Communications Manager for appropriate donor appreciation and recognition materials
Research and write grant proposals. Manage all grants, including all reporting
Represent International Project in fundraising events and other venues
Qualifications:
Ability to maintain large network of contacts
Creative writer and stellar editor
Ability to manage multiple projects with varying levels of urgency
Manage events and campaigns effectively
Detail-oriented
Highly relational
2+ years experience in fund raising within nonprofit arena, preferred
Ability to raise personal support as well as develop and manage personal ministry budget
Willing to travel infrequently
Uphold a close and growing relationship with Jesus Christ
Must participate in The Bridge Network of house churches
Must agree with International Project's Philosophy of Ministry.