Full Time
Operations
Part-Time
This position has been filled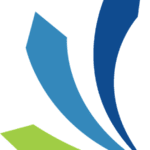 Website intlproject International Project
International Project exists to initiate church-planting movements through unreached people groups living outside their homeland.
Title: Executive Assistant (to the President and Executive Team)
Position: Part-time or Full time, partially support based
Location: New York City, NY
Purpose: To drive the mission of International Project forward through maximizing the use of the President and Executive Team's time.
Professional Relationships: The Executive Assistant will serve the President primarily, and the Executive Team, secondarily.
Summary: Are you passionate about initiating church-planting movements? Do you have the heart of a servant and a desire to grow in leadership? If so, then we have a place for you!
Responsibilities:
Book travel arrangements for Executive Team.

Write and edit documents of various types in a professional manner.

Manage the President's work email account.

Maintain an efficient documentation and filing system.

Act as a point person between the President and other IP leaders.

Undertake the tasks of receiving calls, taking messages and routing correspondence.

Arrange meetings, appointments and reminders as well as keeping a record of all activities.

Monitor office supplies and research advantageous deals, keeping all necessary office and ministry supplies stocked.

Produce reports, presentations and briefs in all areas of the organization.

Travel when necessary to assist the president.

Oversee event planning and organization.

Assist the president in other administrative duties as needed.
Qualifications:
Bachelor's Degree or equivalent, preferred

Strong communications skills

Excellent writing and editing skills

Highly organized and able to handle multiple tasks with grace and excellence.

Proficient in Microsoft Office Suite, and familiar with web-based communications

Ability to raise personal support as well as develop and manage personal ministry budget

Uphold a close and growing relationship with Jesus Christ

Must participate in The Bridge Network of house churches.

Must agree with International Project's Philosophy of Ministry.