Go
Everything that we do flows out of our vision of seeing church planting movements among unreached people groups by engaging diaspora internationals and ethnic communities. Learn more about what we do below:
Unreached People Group Ministry
We desire that all peoples have the opportunity to hear and accept the gospel of Jesus Christ, and we believe that God has commanded His people to take the gospel to all nations. We intentionally focus on those people groups that have limited access to the gospel.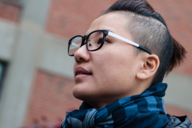 International Student Ministry
We desire to reach and train international students to share the Gospel in a reproducible way with their family, friends and unreached people groups in the diaspora, in their home country, and around the world!
EQUIP Missionary Training
During our 10-month training, participants will learn principles in reproducible church planting, and develop ministry skills while strategically implementing new ministry initiatives among diaspora unreached people groups.