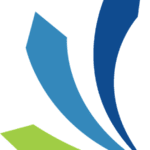 Website IntlProject International Project
International Project exists to initiate church-planting movements through unreached people groups.
Summary:
The Thrift Store Manager provides supervision, oversight and management of Peace by Piece Thrift Store operations to financially sustain the Peace by Piece Community Center. The Manager hires, trains and supervises staff and volunteers, oversees sales, donations of merchandise, processing of merchandise and promotion of the store in the community and works in unison with the manager of the Peace by Piece Community Center.
Professional Relationships:
The Thrift Store Manager reports directly to the Program Director of Peace by Piece Project.
Responsibilities:
Store Management and Merchandising
Implement written procedures for store operations, donations, staff and volunteers, handling of cash, etc.
Meet financial goals set by Program Director of Peace by Piece Project, Board members and International Project President.
Track and record daily, weekly, monthly and yearly financial, sales and inventory reports and submit to Program Director of Peace by Piece Project.
Maintain contact with donors through periodic emails to familiarize donors with Peace by Piece's community work and create a "base" of dedicated donors within the community.
Meet periodically with other thrift shop managers for networking and gaining industry information.
Organization
Communicate with staff and volunteers to stay consistent in policies and procedures regarding donation and volunteer solicitation.
Work in unison with the Manager of Peace by Piece Community Center to coordinate activities, schedules, staff and volunteers.
Participate in annual review with Program Director and Community Center Manager to set goals and improve sales, community center programs and community presence.
Staff
Recruit, hire, train, supervise, evaluate employees and ensure all hourly employees pass a background check.
Develop weekly schedules for hourly employees and volunteers to ensure adequate volunteer coverage and adequate personnel are at the store so all necessary work is performed and customers given personal attention.
Marketing and Promotion
Analyze sales and current inventory to provide projections and recommendations to retain customers and increase sales.
Oversee the display of merchandise inside the store to enhance the appearance and appeal of the store.
Update store website and social media when necessary/weekly.
Customer service
Promote excellence in the customer service experience for all visitors to the thrift store through employee and volunteer training.
Financial & Technology Management
Use store resources (financial and non-financial) prudently.
Have working knowledge of the store's POS software including the store's cash register/credit card system. This knowledge should include programming ability, troubleshooting, accessing reports and when necessary, making improvements to the store's POS system as instructed by the Program Director.
Transmit appropriate reports, data, payroll and tax information to the Financial Department of International Project.
Oversee the store's internet access and backup access and have knowledge of the store's internet connections.